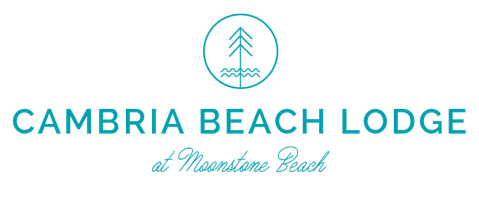 Posted January 28, 2020
Boutique Hotel General Manager in the World Class Big Sur/Highway 1 region of the California Central Coast
General Manager
About this Job
PRG Hospitality Group is hiring for the Hotel General Manager position for its growing portfolio of curated hotels offering an authentic and distinct lodging experience.  PRG's hotels are consistently featured in Conde Nast Traveler, Travel + Leisure, Architectural Digest and Sunset Magazine.  PRG's portfolio is exclusively focused on very strong and desirable markets in California including the Central Coast region, Palm Springs region, Orange County and Los Angeles.
We are currently hiring for a unique Hotel General Manager to execute and oversee operations for a boutique hotel on Moonstone Beach in Cambria, California.  This hotel thrives in the marketplace as a 3.5 Star boutique since it reopened in late 2016. Our ideal candidate would be open to visiting other PRG hotels to assist the General Manager team at the respective properties with special projects and to provide additional management support periodically throughout the year. In Cambria, there is a unique option for the well-qualified candidate to oversee multiple boutique hotel properties. 
The General Manager will have the support of our senior management team based in Santa Monica, as well as the leadership of our Central Coast Regional Director. This unique position would provide the candidate with the ability to execute the business plan for the first hotel which will hopefully pave the way for additional opportunities within PRG Hospitality Group.
The candidate should have the following experience:
3+ years of boutique or independent hotel experience
Entrepreneurial spirit and leadership skills
Hotel General Manager, Assistant General Manager, Front Desk Manager or related experience is preferred
English and Spanish preferred
Strong references
Job Responsibilities:
Embody and direct ownership's vision and business model through day-to-day management of departments for the hotel
Implement guest service program
Hire, train, and monitor all hotel employees
Have knowledge of or willingness to learn budgets and financial goals
Responsible for meeting revenue and expense projections for the hotel. Required to meet all ADR, Occupancy, and RevPar projections
Inventory controls 
Maintain guest room standards
Benefits
Competitive compensation, commensurate upon experience
Company matched Health Benefit Package, optional Dental and Vision coverage
Paid Time Off (PTO)
Paid Volunteer Time (PVT)
Travel Benefits
Cambria Beach Lodge at Moonstone Beach
27 Room Hotel
About Us
Cambria Beach Lodge is based upon an interpretation of the classic California road trip experience. Through a combination of surf, wheels, and timber, the California Central Coast is perhaps one of the most beautiful edges of water in the world. Fueled by our belief to wander, dream, and explore, we believe that Cambria, California is one of the last great undiscovered California coastal destinations. Based upon it's prior existence as a California boomtown, we believe the town needs to continue to be explored. This time we prefer to explore it for wine tasting, whale watching, antiques and point breaks. With 6,000 residents, Cambria is one of the last untouched beach towns in California. We intend to do everything we can to keep it this way.  
Cambria Beach Lodge is a roadside hotel reimagined – just with surf, wine, and one of the most beautiful sunsets you have ever seen.