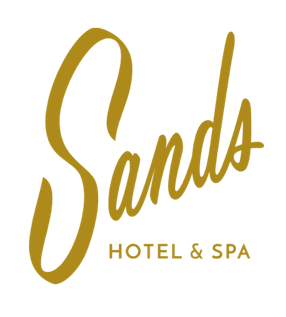 Posted September 23, 2019
Luxury Boutique Hotel Seeks Front Desk Candidates
Front Desk
 Must have Hotel Experience, The Sands Hotel and Spa, in the heart of Indian Wells, has been completely reimagined and is now the most exciting boutique hotel on this side of the Valley. We need ambitious Front Desk Agents who want to work hard and learn from one of the top Hospitality management teams in the Valley. We are a luxury boutique hotel and take our guest experience seriously, but we are fun, creative and progressive. We are looking for people with a great attitude, no ego who wants to grow with our company and hotel.
The Sands features 46 guest rooms, pool deck, a private wedding garden, a signature on-property restaurant, and a full-service spa. The hotel's all-new destination restaurant is headed and inspired by exceptional seasonal ingredients, harmoniously prepared by way of sound modern French technique with playful spatterings of Moroccan and Mediterranean influence throughout. Our hotel is a delicate balance of elegance and class with a Moroccan flair.
The hotel front desk agents welcome, register, and assign rooms and issue room keys or cards to the guests.
They provide information about services available in the hotel and in the community.
They verify customers' credit and establish how the customer will pay for the accommodation. They promote and sell guest rooms.
They review accounts of the guests who sign out.
They receive payment for accounts.
They balance cash accounts.
They advise housekeeping which rooms have been vacated and are ready for cleaning.
They keep an inventory of rooms reservations
They respond to reservation inquiries
Hotel front desk agents answer telephones and take messages and handle guest mail.
They deal with customer complaints or refer dissatisfied customers to a manager.
Hotel front desk clerks may also have administrative responsibilities, like in the night shift; desk clerks may assume the duties of an assistant manager, night cashier, concierge (manager of guest services) or night auditor.
If you are qualified and want to work at a newly opened luxury boutique hotel please apply 
Sands Hotel & Spa
46 Room Hotel
ROOMS & SUITES
The Sands Hotel offers 46 guest rooms, including two suites and one presidential suite – each with a unique personality. Using a series of different color combinations, bespoke furniture, and custom textiles, Martyn Lawrence Bullard provides each guest with an individual and unique experience.
THE SPA
Devoted to wellness – with massages, facials and body treatments on offer, our new Martyn Lawrence Bullard designed signature Moroccan Spa includes individual and couple's treatment rooms, reception and retail area complete with lush seating for lounging pre and post treatment.