Part Time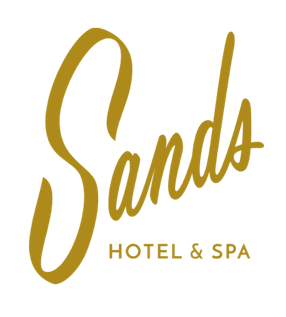 Posted July 5, 2019
Expo / Food Runner needed for Fine Dining in Boutique Hotel
Expo / Food Runner
Sands Hotel and Spa in the heart of Indian Wells features 46 guest rooms, pool deck, a private wedding garden, a signature on-property restaurant and a full-service spa. The hotel's all-new destination restaurant is inspired by exceptional seasonal ingredients, harmoniously prepared by way of sound modern French technique with playful spatterings of Moroccan and Mediterranean influence throughout. Thoughtfully created craft cocktails and wine selections are designed to enhance the food and guest experience.
We are looking for someone to expo and be a food runner, Part Time into Full Time if you are the right fit! Lots of potential to grow if interested. Must be willing to be a team player and help out wherever needed! 
The Expo/Food Runner provides support to Restaurant Servers and Bartenders in all aspects of service by; stocking all service areas and maintaining adequate supplies during meal period, assisting with service of food and describing each dish, being an expo/interface with the kitchen and staff, cleaning of all areas. Reports to F&B Director.
Essential Job Duties
• Set up Expo area in Kitchen
• Deliver and Describe all Food Dishes to Guests.
• Stock all service stations and assists food servers with table service
• Keep silverware polished and available
• Reset all service ware as prescribed
• Maintain stock and cleanliness of stations
• Transport all dirty tableware to dishwashing area for proper cleaning
Physical Requirements
• Walk and stand for an extended period of time through a full shift.
• Use hands to finger, handle, or feel objects, tools, or controls; reach with hands and arms, talk or hear; and taste or smell.
• The employee frequently is required to walk and stoop, kneel or crouch.
• The employee must regularly lift and/or move up to 50 pounds. Skills/Knowledge Required:
• Ability to read and interpret documents such as recipes, memos, safety rules, operating and maintenance instructions, and procedure manuals.
• Possess a positive attitude
• Ability to follow directions and work in a team environment.
• Maintain a flexible schedule to meet the needs of the hotel
• Ability to communicate with the guests and Team Members.
Job Types: Full-time, Part-time
Sands Hotel & Spa
46 Room Hotel
ROOMS & SUITES
The Sands Hotel offers 46 guest rooms, including two suites and one presidential suite – each with a unique personality. Using a series of different color combinations, bespoke furniture, and custom textiles, Martyn Lawrence Bullard provides each guest with an individual and unique experience.
THE SPA
Devoted to wellness – with massages, facials and body treatments on offer, our new Martyn Lawrence Bullard designed signature Moroccan Spa includes individual and couple's treatment rooms, reception and retail area complete with lush seating for lounging pre and post treatment.