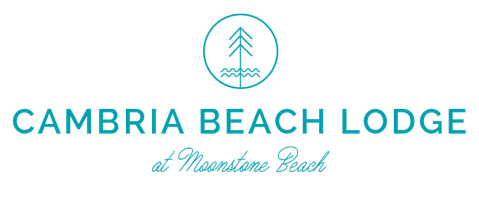 Posted May 26, 2019
Cambria Beach Lodge Breakfast Attendant, Summer Seasonal and Year Round Opportunities with an incredible team.
Breakfast and Rooms Attendant: Summer Seasonal and Full Time Opportunities
What you will be doing
Cambria Beach Lodge is currently looking to fill our Breakfast and Rooms Attendant position. As a member of our Guest Services team, you will have an active role in assisting our incredible guests. Responsibilities include opening our Lobby for our daily breakfast service, cleaning duties, assisting with room inspections and inventory, as well as other duties as assigned.


Who this job will appeal to
Ideal candidate must be reliable, friendly, outgoing and love working as a team to provide exceptional service to our guests. We are a small, surf-inspired beach lodge that caters to adventurous travelers and coastal road-trippers. Our goal is to treat all team members like family, working to create a work environment where everyone feels welcome, valued and rewarded for their hard work.

Must speak English and have basic computer knowledge/experience. Must be able to work weekends and holidays as scheduled. Previous hotel/hospitality experience preferred, but willing to train the right candidate(s).


Where this job could take you
Grow and develop your skillset with local company offering advancement opportunities in San Luis Obispo County. Please submit your resume and cover letter via email, and visit our website to become familiar with the property http://www.cambriabeachlodge.com/ 
Current schedule opportunities: Mornings 7AM - 12PM or 1PM for both Part-Time and Full-Time applicants
Please apply online directly, or email your resume and cover letter to kevan@cambriabeachlodge.com 


Benefits
Full-time employees are eligible for health, vision and dental benefits with a company matched contribution
Paid sick days
Travel discounts to PRG Hospitality properties in Central and Southern California
Cambria Beach Lodge at Moonstone Beach
27 Room Hotel
About Us
Cambria Beach Lodge is based upon an interpretation of the classic California road trip experience. Through a combination of surf, wheels, and timber, the California Central Coast is perhaps one of the most beautiful edges of water in the world. Fueled by our belief to wander, dream, and explore, we believe that Cambria, California is one of the last great undiscovered California coastal destinations. Based upon it's prior existence as a California boomtown, we believe the town needs to continue to be explored. This time we prefer to explore it for wine tasting, whale watching, antiques and point breaks. With 6,000 residents, Cambria is one of the last untouched beach towns in California. We intend to do everything we can to keep it this way.  
Cambria Beach Lodge is a roadside hotel reimagined – just with surf, wine, and one of the most beautiful sunsets you have ever seen.